INVESTING IN OUR COMMUNITY'S YOUTH!
The United Way of Indiana County has been awarded a Community Coalition Capacity Building Grant from the Pennsylvania Commission on Crime and Delinquency to help develop a county-wide prevention coalition utilizing the Communities That Care (CTC) Model. More than 500 communities throughout the United States utilize the CTC model, which involves a 5-phase change process with the goal of promoting healthy youth development and reducing problem behaviors.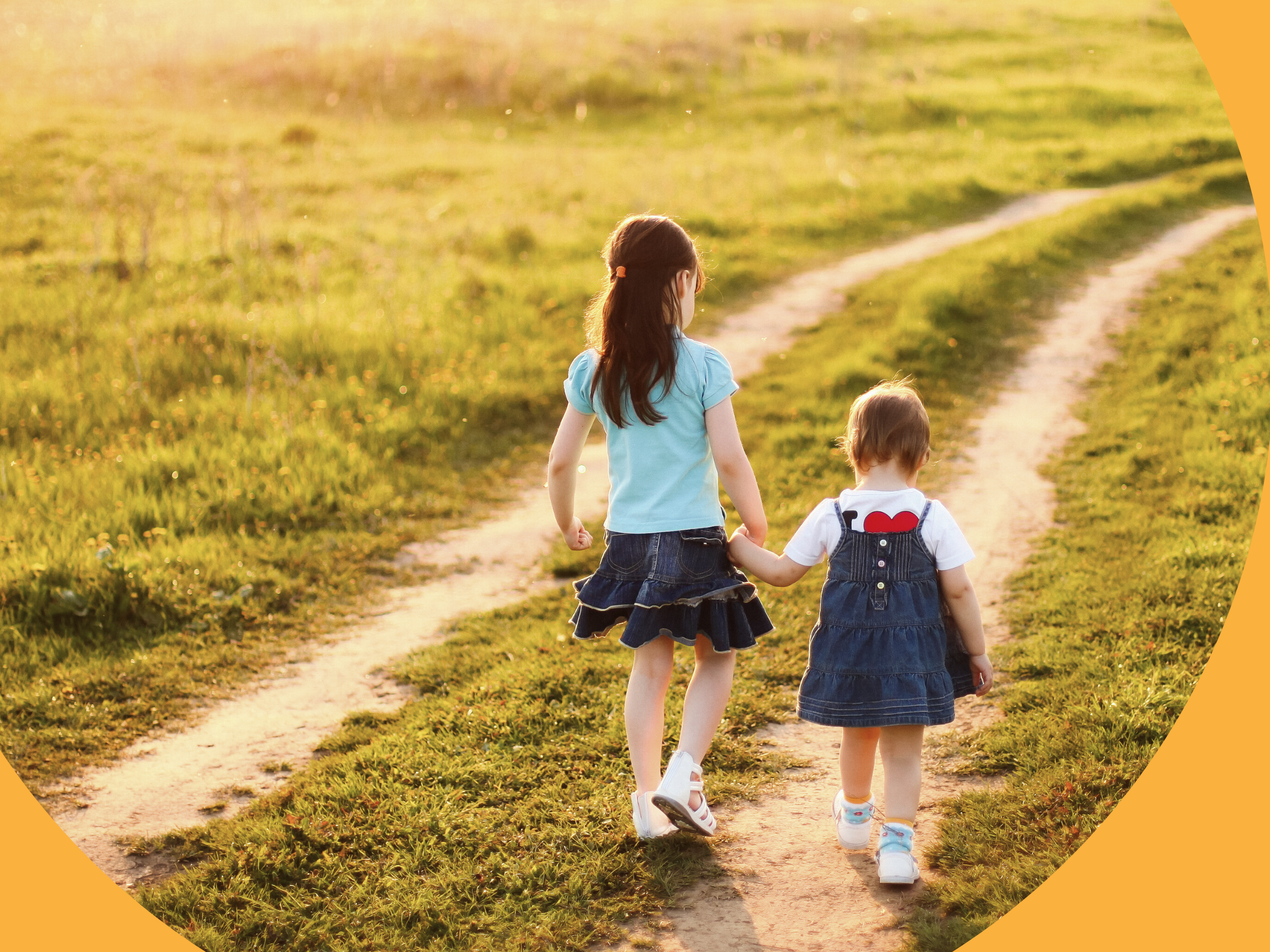 COLLABORATING FOR OUR YOUTH
The county-wide prevention coalition is a collective of local community stakeholders, including representatives from schools, hospitals, faith-based, law enforcement, health care, human services, and local government.
The coalition is trained in prevention sciences and data-based decision-making by utilizing the Communities That Care system. This step-by-step guide and prevention-planning system aid in developing and supporting evidence-based prevention programs and policies, allowing community investments to effectively foster positive youth development. 
Our Children. Our Future. 
WHAT IS THE COMMUNITIES THAT CARE MODEL:
The CTC system is a cooperative, community-driven process that aims to prevent problems in youth before they develop. This system takes a practical evidence-based, outcome-focused approach that involves the whole community in promoting positive youth development. This five-step operating system is used to mobilize communities and better align agency resources by reducing risk and enhancing protection.
Young people from communities using the CTC system are 25% to 37% less likely to experience health and behavior problems.
Changing futures, one child at a time!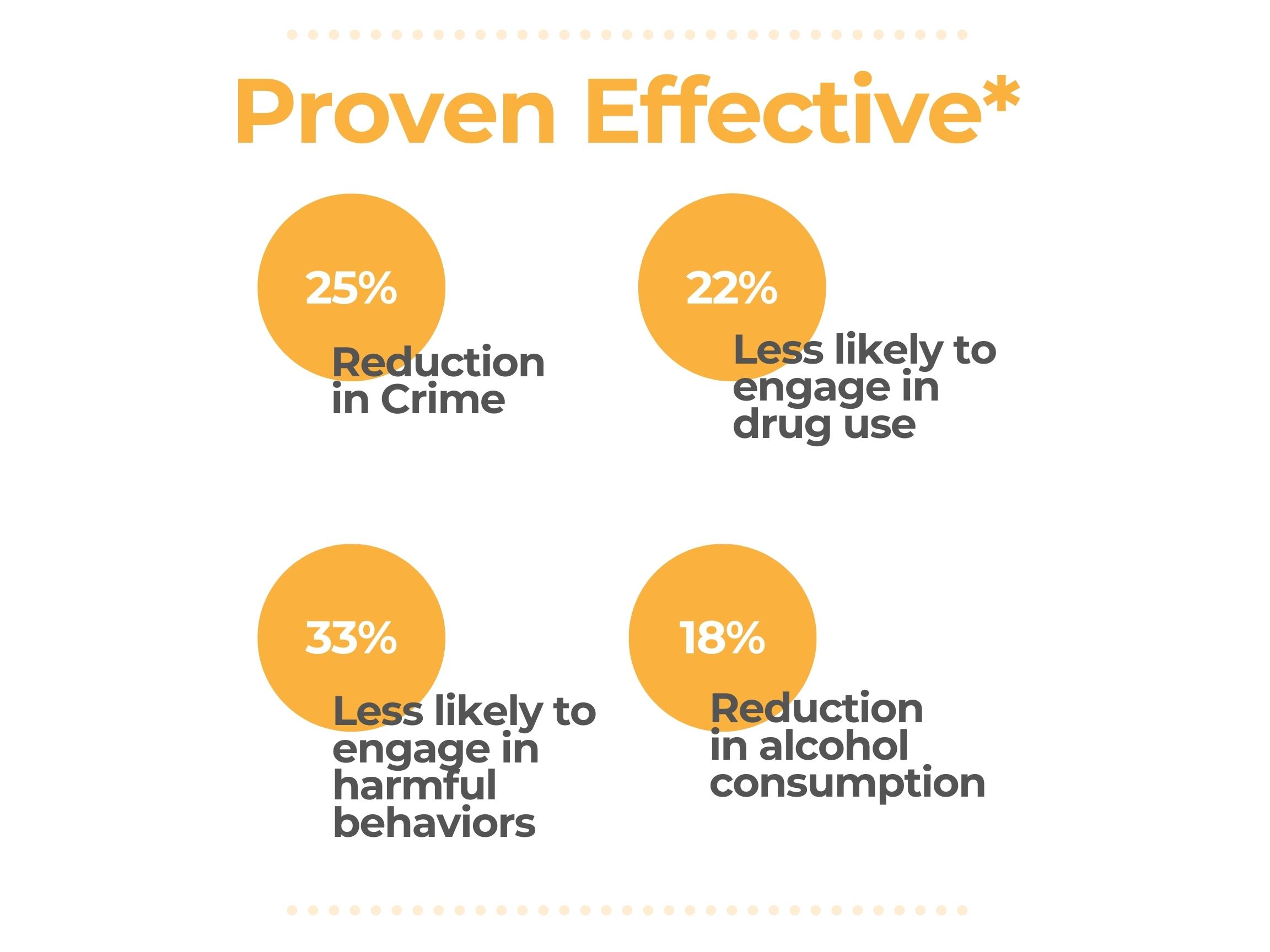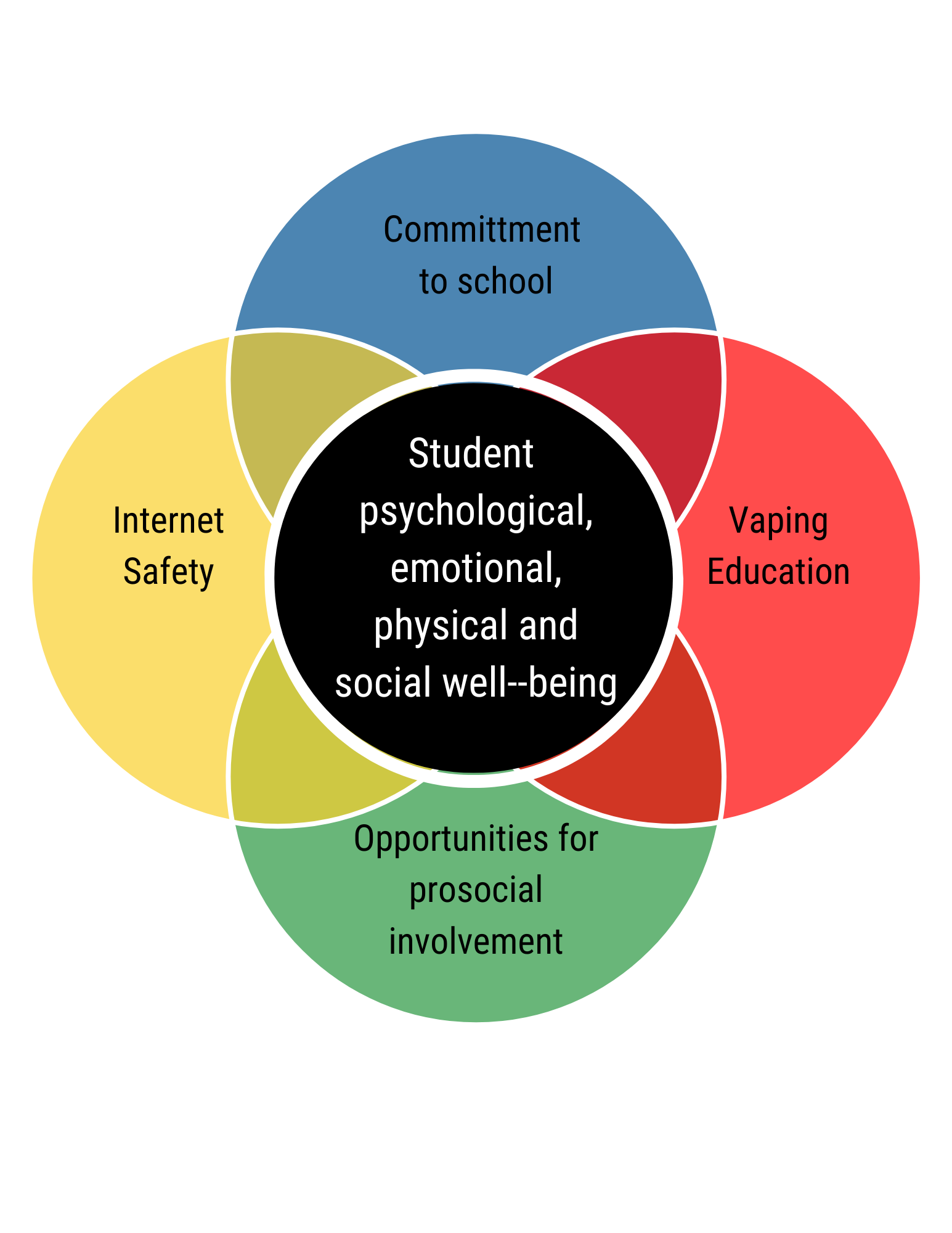 PREVENTION COALITION PRIORITIES
The data revealed that young people in Indiana County reported high levels of family involvement and attachment and that they are motivated to follow society's expectations and standards. Indiana County should work on continuing to build upon these strengths while also focusing on increasing opportunities for prosocial involvement.
The Prevention Coalition of Indiana County will be giving particular attention to implementing strategies or programs to address the following:
students' psychological, emotional, physical, and social well-being 
internet safety
vaping education
commitment to school
and opportunities for prosocial involvement
To learn more about the Coalition research, view our community assessment report here.
NEXT STEPS 
Community Assessment
The Assessing Community Resources workgroup will research what other evidence-based programs, policies, and practices exist in our communities to address the priority risks or build on protection. They will determine where there are gaps or we could support existing services and make recommendations on evidence-based programming.
Community Action Plan
A Community Action Plan will be created and implemented to address the risk and needs of the youth in our county. Programs will be evaluated and assessed on a regular basis.
Volunteer Opportunities
Prevention Coalition Workgroups
Start creating positive change in the lives of our youth! Join a prevention coalition workgroup and help adolescents in Indiana County.
Risk and Protective Factor Assessment
Youth Involvement
Funding
Community Outreach and Board Maintenance
Assessing Community Resources
Youth Opportunities 
If you are between the ages of 12-21 and would like to serve as a youth voice for the coalition board and learn leadership skills, plan and implement activities, and advocate for important issues in your community, please consider joining our Youth Advisory Committee. 
If interested, please contact Donna Griffith, Community Engagement Coordinator, at uwgriffith@uwindianacounty.org. 
The power of caring, the power of us.
INDIANA COUNTY PREVENTION COALITION OF INDIANA COUNTY BOARD MEMBERS
Kami Anderson - AICDAC
Patricia Berezansky - Purchase Line School District
Whitney Carmichael - Alice Paul House
Judy Christian - Penns Manor School District
Jess Clark - The CARE Center
Carrie Cowie - Adiago
Kristin Curci - Homer City School District
Jim Decker - Probation Office
Jessica Dinger - Indiana County Head Start
Maria Ellenberger - Evergreen After School Club
Michelle Faught - Indiana Community Action Program
Josh Giuliano - Community Guidance Center
Donna Griffith - Community Supporter
Regina Horwat - Marion Center School District
Stephanie Keppich - IUP Comm Media
Belinda Lambie - Purchase Line School District
Morgan Livingston - Keystone Family Alliance
District Attorney Robert Manzi - District Attorney's Office
Kayla Marshall - Alice Paul House
Megan Miller - The Open Door
Melanie Mock - IRMC Physician Group Social Services
Kathy Monko - River Valley School District
Eric Neal - YMCA of Indiana County
Jill Northey - Armstrong-Indiana-Clarion Drug & Alcohol Commission
Kalani Palmer - IUP
Justin Schake - Indiana Gazette
Sarah Schroth - ARIN IU 28
Eric Slovinsky - Indiana Borough Police Department
Lisa Snyder - JusticeWorks YouthCare, Inc.
Lisa Spencer - Indiana County Department of Human Services
Jason Stepp - Indiana Gazette
Jennifer Van Wieren LPC
Emily Versace - Community Supporter
James Wagner - Community Supporter
Vicki Weaver - Children & Youth Services
Justin Zahorchak - Indiana Area School District
INDIANA COUNTY PREVENTION COALITION KEY LEADERS
Kami Anderson - AICDAC
Patricia Berezansky - Purchase Line School District
Tammy Calderone - Armstrong-Indiana Behavioral & Development Health Program
Ralph Cecere- Homer-Center School District
Jess Cunningham - InFirst Bank
Mike Drew - The Reschini Group
Jennifer Eckels - WCCC
Sheriff Robert Fyock - Indiana County Courthouse
Robin Gorman - Indiana County Commissioner
Trooper Greenfield - PA State Police
Sherene Hess - Indiana County Commissioner
Mark Hilliard - Indiana County Chamber of Commerce
Robert Heinrich - Indiana Area School District
Daren Johnston - Penns Manor School District
Richard Lucas - United School District
Chad Martin - First Commonwealth Bank
Brigette Matson - ARIN IU #28
Dr. Mark McGowan - IUP
Brian Nalepa - Indiana Gazette
Wendy Newcomer - CGN CPA
Dr. Tim Runge - IUP
Chief Schawl - Indiana Borough Police
Charles Spadafora Jr. - Colonial Motor Mart
Lisa Spencer - Department of Human Services
Jason Stepp - Indiana Gazette
Jim Struzzi - State Representative
Glenn Thompson - Congressman
Dr. Christian Vaccaro - IUP
Stan Webb - Indiana Area School District
Clint Weimer - Marion Center School District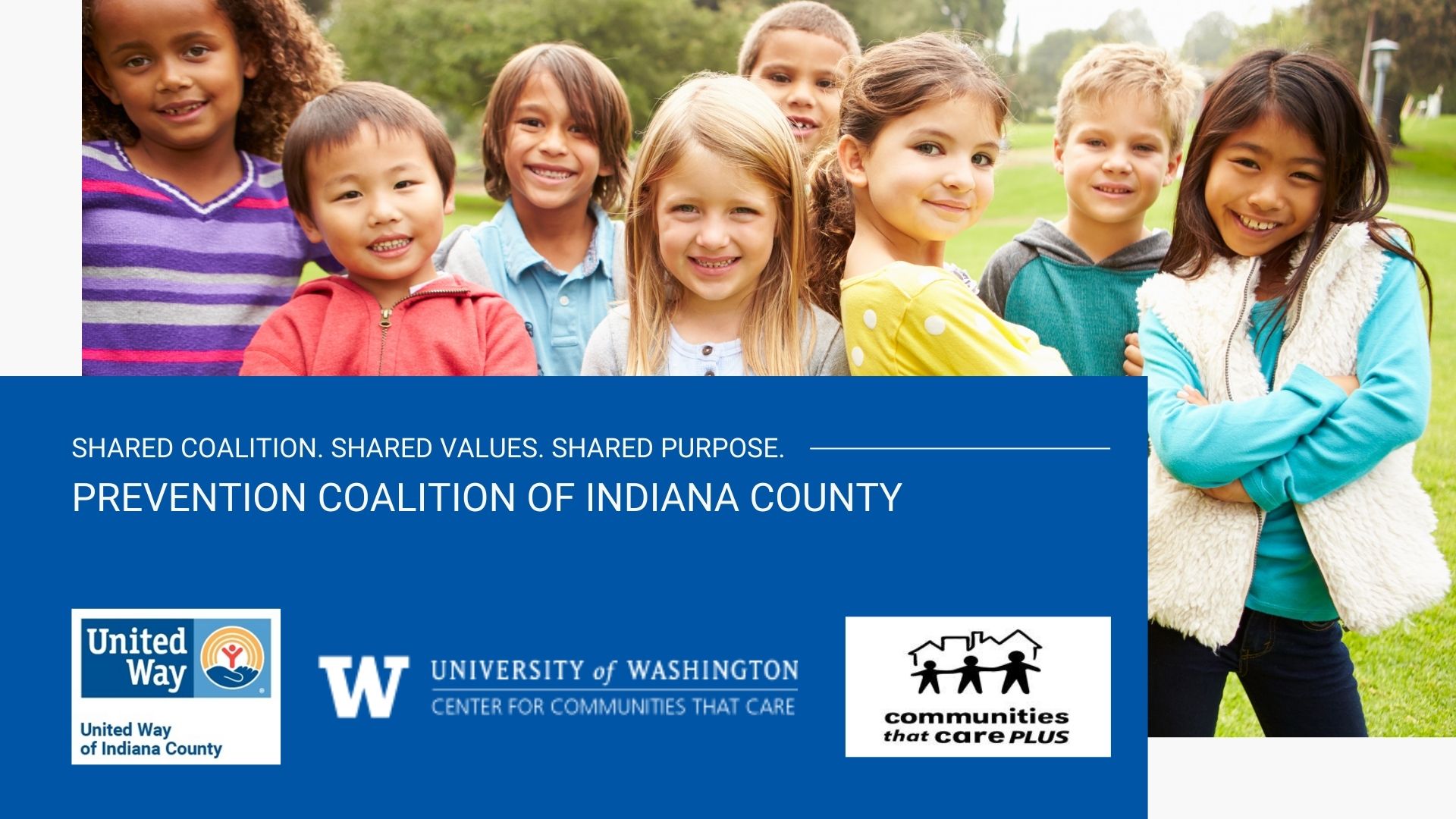 To learn more about the Communities That Care Model, visit their website.
*Center for Communities That Care, University of Washington, School of Social Work.*
**This project was supported by the PCCD Subgrant #36138 awarded by the Pennsylvania Commission on Crime and Delinquency (PCCD). The opinions, findings, and conclusions expressed within this publication/program/exhibition are those of the author(s) and do not necessarily reflect the views of PCCD.**