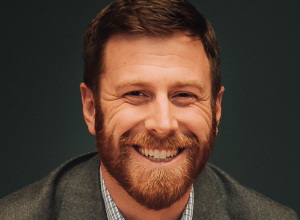 Haberl, Buell & Rice PLLC
Attorney at Haberl, Buell & Rice PLLC
Experienced attorney with a practice focused on oil and gas, coal, litigation and real estate law and providing businesses and individuals with responsive, efficient and practical representation.
Admissions & Affiliations
Chris is admitted to practice in:
Pennsylvania
West Virginia
U.S. District Court for the Western District of Pennsylvania
U.S. District Court for the Southern District of West Virginia
U.S. Court of Appeals for the Third Circuit
Chris is a member of the Indiana County Bar Association and the Pennsylvania Bar Association.
Education & Experience
Chris earned his J.D. in 2006 from the University of Pittsburgh School of Law, where he graduated magna cum laude with a certificate in advanced study of environmental law, science, and policy. While in law school, Chris served as a senior managing editor of the Law Review, and a senior editor for JURIST, a legal news and research service.
Chris earned a B.A. in journalism from Pennsylvania State University in 2003.
Before returning to Indiana County, Chris practiced for more than six years as an associate with Babst, Calland, Clements & Zomnir, P.C., in Pittsburgh.
Community Involvement
Chris is active in his community through the following:
Member and past President of the Rotary Club of Indiana-Midday
Member, Board of Directors, Saltsburg Schools Foundation
2015 graduate of Leadership Indiana County
Chris previously served as a board member for JURIST Legal News and Research, Inc.
Personal
Chris is a native of Saltsburg, Pennsylvania, and he graduated from the Kiski School in 2000. He lives in Saltsburg with his wife and two kids. In his free time, Chris enjoys fishing, Brazilian jiu-jitsu, and music.
Visit Christopher's LinkedIn Profile Here